Math Tutoring
Our virtual math tutor will continue to be Mr. Bonnett.  He tutors for every grade level and mathematics course.  He is available every Monday and Thursday between the hours of 5:00 and 7:00.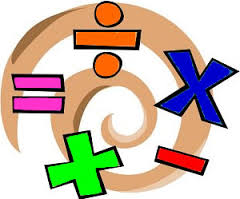 On Mondays, he will offer virtual tutoring.  He can discuss math over the phone, text, email, or even through a virtual platform.  To initiate a session, please email him at dbonnett@mail.kana.k12.wv.us 
On Thursdays, he will be available in person at the board office. Tables will be arranged so students can sit at their own table.  The tutor will be wearing a mask and we ask that you do too.  Of course, 9-year-olds and younger students do not have to wear one, but we do recommend it.  The address is 200 Elizabeth Street, Charleston.  The front doors are locked in the evening for everyone's safety.  There is a sign on the door with Mr. Bonnett's phone number.  Text him when you arrive and he will come open the door for you.